We make every performance work!
Music for every occassion and in every musical style.
Double quartet
The Family is a double quartet. It consists of eight singers, all from one family. We sing classical, pop and gospel repertoire. Mainly a capella or sometimes with piano. Depending on your wishes, the venue and your repertoire suggestions, we design the performance that will fit perfectly.
The Family is often booked for family ceremonies, weddings and other official appearances. We are a renowned ensemble to complete any classical or popular choral or instrumental concert, reception or dinner party.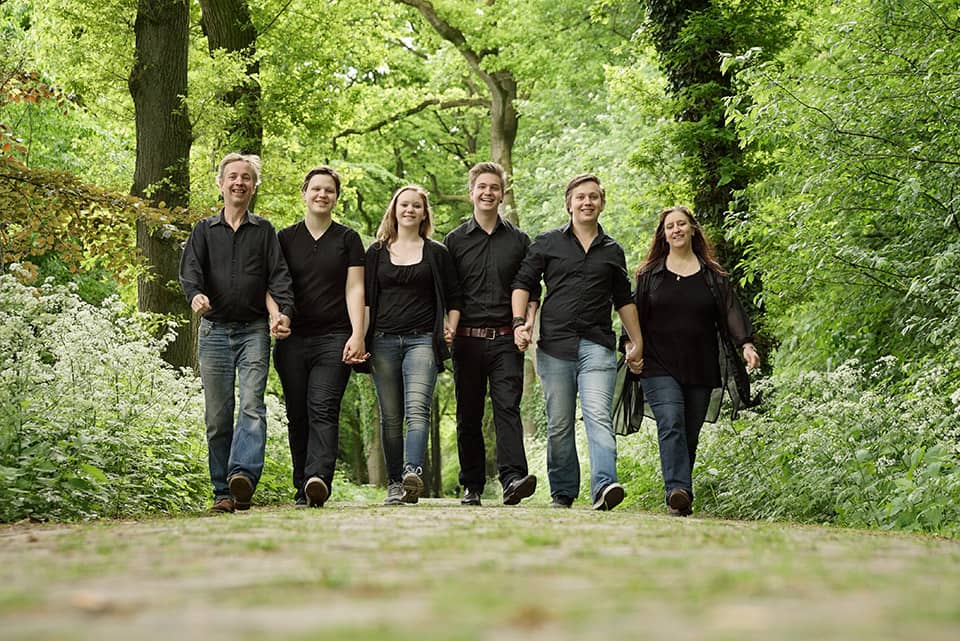 Ensemble extraordinaire
After discussing your wishes we choose the best repertoire fitting your demands. If necessary, the different members of The Family will write special arrangements for the ensemble. The fact that all singing members of The Family are musical professionals makes this an ensemble extraordinaire.
"Family is like music, some high notes, some low notes, but always a beautiful song."
The Family on SoundCloud
You wish for a sample of The Family? Please listen to one of our numbers on SoundCloud.